The weekly newsletter
Parish churches in Ampfield, Chilworth & North Baddesley
for Sunday 23 August 2020, the Fourth Sunday
Dear [subscriber:firstname | default:reader]


The in person Sunday Service for August 23, 2020 the 12th Sunday after Pentecost, will be at 9.30am in All Saints. The service will be followed by open access Communion to Go at St Mark from 11am until noon.
Booking for in person Sunday services remains open until Friday evening preceding the service. Contact us on joinin@acnb-church.org
How to find the Sunday Service
The service will be available on Youtube (no need to login or have an account) either by clicking the image below, or from the front page of the website.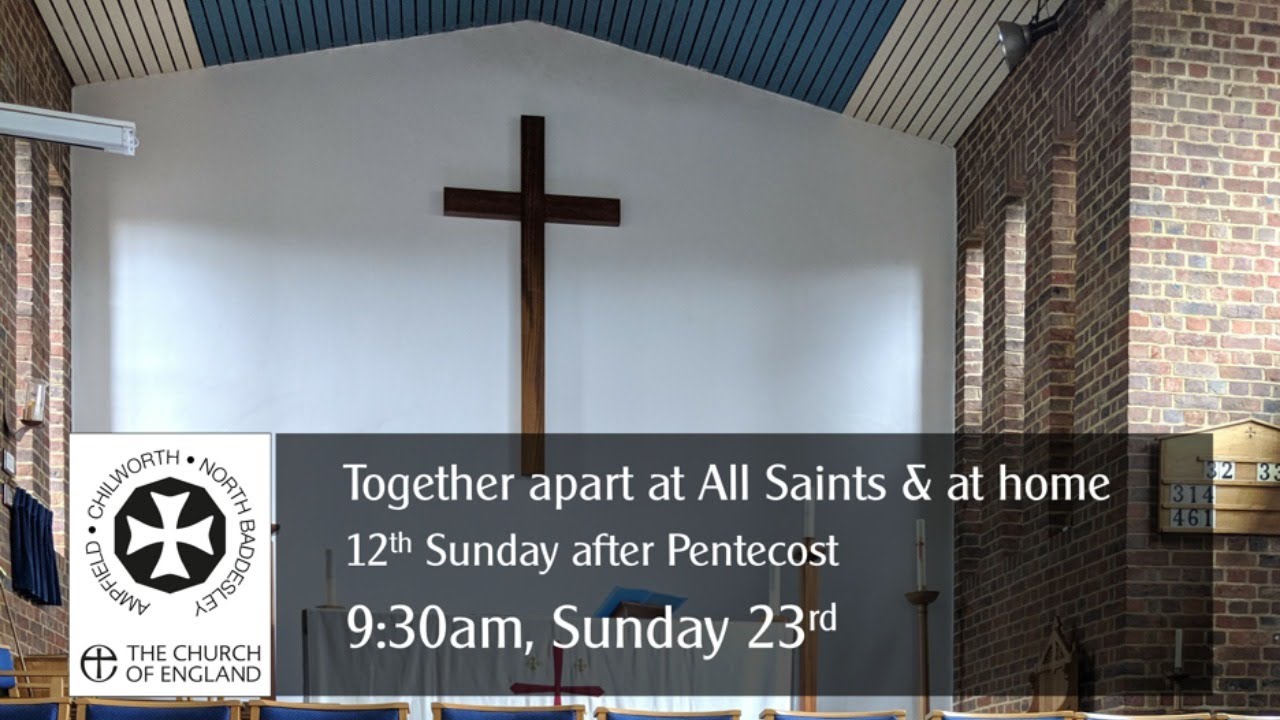 Morning prayer: 3 September 2020
Victoria will be leading Online Morning Prayer on Thursday 3 September, as has become usual. Access the service via the website front page or @acnbchurch Youtube pages.
Private prayer in churches
We continue to offer bookable slots for private prayer in our church buildings. Please use the website events page to book. In the event that a slot isn't listed, contact joinin@acnb-church.org for help.
Your parish church has not gone away. We are offering daily prayer privately. Please join us, venture deeper into spiritual communion with our Lord, and prayer for the welfare of our communities and those in health and public service.
acnb-church.org/contact-us or ring the vicarage