Thank you from Ian Wylie
Ian updates us on the work of the Andrew Cassell Foundation and his winter plans.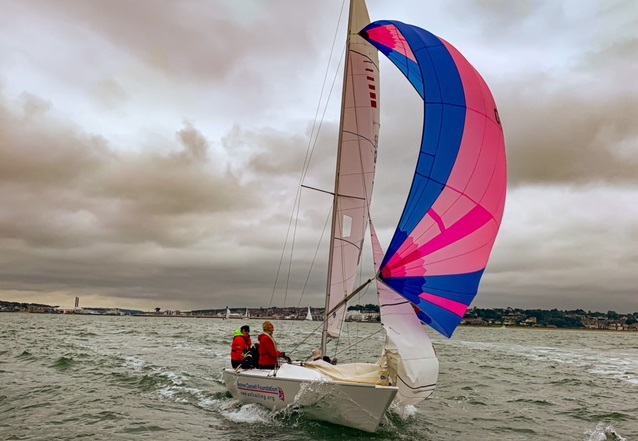 In response to the benefice donation to Sailing Trilleen in aid of the Andrew Cassell Foundation Ian writes:
I am writing to thank you for the donation that you have made to my, and Sailing Trilleen's Round Britain and Ireland sail in aid of the Andrew Cassell Foundation. I am very touched that you have chosen to remember me, especially with this sacrificial gift, at a time when I know the church finances will be under increasing pressure.
The giving that the church has made to this project is particularly valuable in helping the Andrew Cassell Foundation get more disabled people independent on the water sooner, because it contributes to non designated income which can be used to extend the Foundation's work to people with more complex or underserved disabilities.
This sort of funding allowed the Foundation to help a young lady with a severe connective tissue disorder to race with us at Cowes Week this year. She has sailed very successfully solo in an inclusive keelboat, but never raced a crewed sailboat as big as a Sonar. The Foundation built a carbon fibre and stainless steel seat, on spec, with specialist steering that permitted her to helm, and as part of a crew achieve an exceptionally creditable seventh place from a fleet of 18 Sonars. This sort of experience has transformative effects, opening sailors' eyes to new opportunities in the sport and beyond.
All with whom I worshipped over the past years will be aware of the way that sailing with the Foundation has improved my fitness, ability, general health and happiness. In this context it is right also to say that the whole congregation should share in this story. Without the love and support of the churches @acnbchurch, together with the permission to cause creative chaos, my recovery story might well be very different. I give thanks to God for the role each one of you have played in this journey.
I look forward to visiting you all in the winter season. May God bless you all in your faith and service to the communities of Ampfield, Chilworth and North Baddesley.
With much love
Ian Wyllie