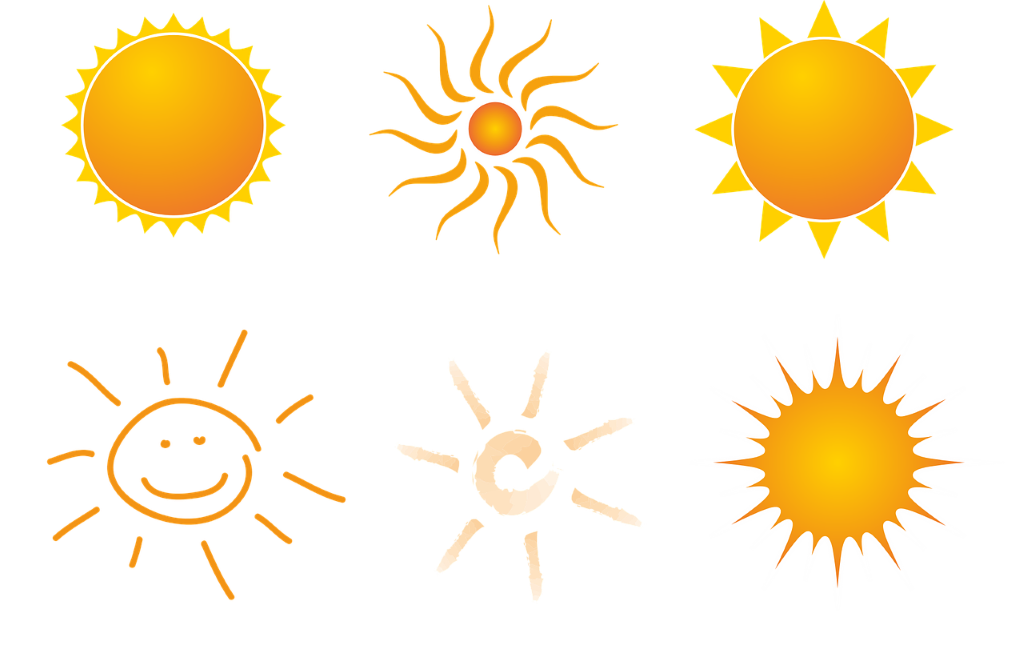 Summer started with our attendance at the North Baddesley Village Day last week. We are excited to announce the following activites planned for the next few months which include Ampfield fete and dog show, churchyard trails and other Romsey Festival activities and summer holiday children's activities.
St Mark's Church Fete and Dog Show
This popular event is on 10th June from 11:30am to 3pm in the church grounds and Chapel Wood. In addition to the dog show there will be a BBQ, a raffle, side shows for the children and afternoon tea. Come and join the fun!
Romsey Festival churchyard trails
Starting at the church door you are invited to follow a numbered trail which will take you on a tour of the churchyard. The theme will be bees, birds, bats and butterflies, an opportunity for people to discover interesting facts about some of the wildlife that inhabits our churchyards, as well as finding clues which will make up a hidden word. It is advisable to bring something to write on and with.
For children there is also a special 'bee trail' so they can also join in and have some fun!
The trails are on from 1st-16th July in the churchyards of St John's, St Mark's and St Denys'.
Romsey Festival lunchtime recital: Laura Rickard
Laura Rickard from Romsey Chamber Music will be playing solo violin with a programme of music by Paganini, Bach and Ysaye.
This event is St Mark's church at 12pm on Sat 1st July. Tickets (£8 adults, £4 children) available from the Romsey Festival Website and on the door. Ticket prices include light refreshments.
Romsey Festival talk: Echternach Golden Gospels
Peter Krakenberger is a retired Mathematics teacher, having taught for forty years at a school in Winchester. For the last twenty-five years he has been fascinated by medieval illuminated manuscripts. He will be bringing with him a facsimile replica of a very remarkable manuscript, THE CODEX AUREUS EPTERNACENSIS.
Made around the year 1030, this wonderful decorated book is considered to be the more beautiful of the two most lavishly decorated books ever made. It is a copy of the four gospels written in gold ink, which makes it a Golden Gospel Book. It was written in Latin in the scriptorium of the Benedictine Abbey of Echternach in Luxembourg. Its decorative program is prodigious in scope. It features 14 imperial purple pages, eight of which are beautifully patterned with animals and echo Byzantine silk fabrics.
This event is at 13:00-14:00 on Thursday 6th July at St Denys Church. Advanced booking required by emailing joinin@acnb-church.org. It is a free event with retiring collection but numbers limited to 24 people (as requested by the speaker)
Romsey Festival lunchtime recital: Music of My Heart
Music of my Heart – Christine Lewry, alto and Jenny Broome, harpist
A tour of the British Isles in song. Christine sings in Romsey Abbey choir and several chamber choirs in the region. She is also a keen timpanist, playing in the Winchester Symphony Orchestra. Jenny is a freelance harpist working in all areas of classical music. Together, Christine and Jenny have given recitals in Hampshire, Wiltshire, and Berkshire, presenting interesting juxtapositions of music from a wide-ranging and eclectic repertoire. This programme features harp solos and settings for voice and harp of folk songs from around the British Isles.
This event is at St Denys' church at 1pm on Wednesday 12th July. There is no charge for this event, but there will be a retiring collection.
Romsey Festival wine and paint
A painting evening with a difference! No experience necessary. No skills required, you will all be guided step by step through recreating the same image on your own canvas, whilst meeting new people or chatting with your friends.
We provide all the materials you need for the painting, you just need to bring your favourite beverage. Light nibbles, tea and coffee will be provided. At the end of the night you can expect to have had fun and take home your very own painted canvas!
On 14th July from 6:45-9:45pm, this event is for adults only. Tickets (£20) available from the Romsey Festival website.
Summer Family Fun Sessions
These children's craft and messy play sessions are on Wedneseday 2nd and 16th August, 1-3pm at All Saints Church.
The cost of these craft sessions is £1.50 per child with each subsequent child in the same family 50p. All children to be accompanied by an adult. To book a place at either or both craft sessions please email bethr@acnb-church.org.
August Family Meals
Every Thursday during August, from 4-5:30pm, everyone is welcome to enjoy a homemade meal with us at All Saints. To reserve your place email bethr@acnb-church.org. Donations are welcome but not expected.