Our churchyards
God's acre - our churchyards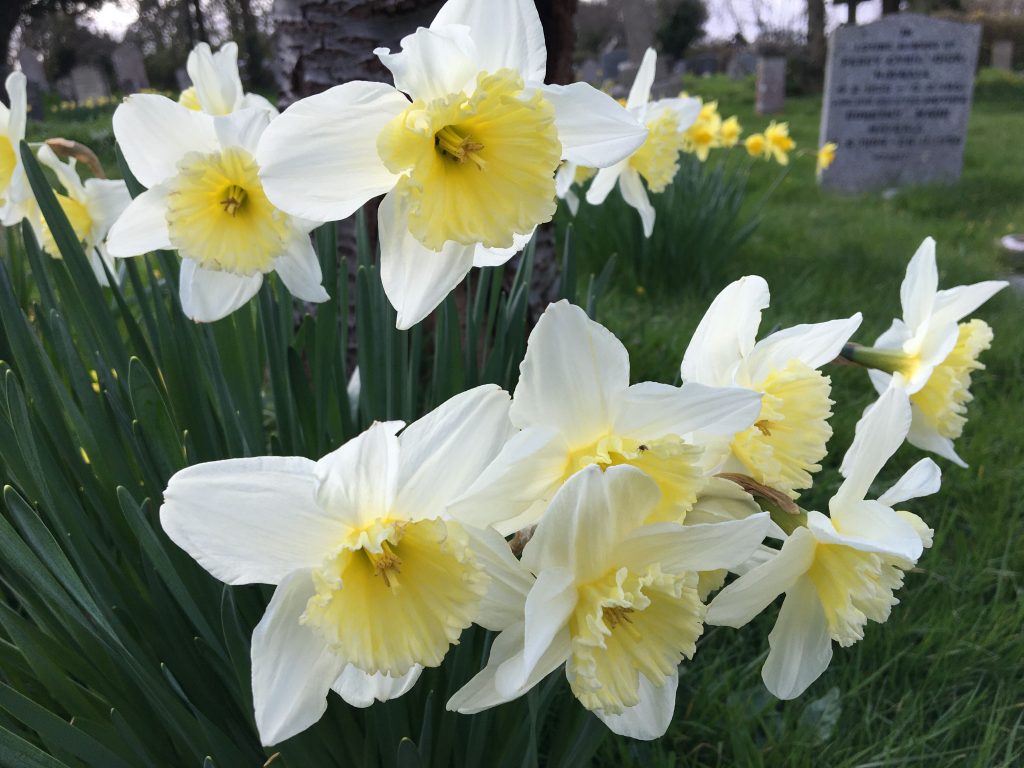 Three of our churches have churchyards:
Over the centuries the churchyards of St. John the Baptist, North Baddesley, St. Denys, Chilworth and St. Mark, Ampfield have been places of peace and tranquillity; a special place to remember loved ones who have died. We try to keep them tidy and well maintained - one good source of advice is the national charity "Caring for Gods Acre" who value churchyards and burial grounds for their importance to people, history and wildlife.
The grass is generally cut by paid contractors; volunteers also spend hours working in the churchyards to keep them in good order. There is a balance between the natural beauty of the churchyards and making it a space for people wishing to remember their loved ones. We hope that we mostly get the balance right.
All churchyards in the Church of England have a set of rules and regulations, to help preserve the character of the churchyard for all. All monuments and memorials, graves and ashes plots need to fit within what is allowed by the regulations. The regulations are made by each diocese and similar regulations apply to all churchyards across England. There are also some local rules set by the Parochial Church Council. Our rules (linked) are set by the Diocese of Winchester. We would respectfully ask you to keep to the rules; this way, we all work together in keeping our churchyards special places of remembrance.
Chapel Wood in Ampfield is owned by Ampfield Parish Council but the church helps with the administration. Ampfield Parish Council provide advice on their website.
We hope that you find rest and solace in our churchyards.